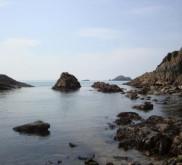 Solva is a great place to go sailing or get your National Powerboat Certificate. We are a RYA recognised teaching establishment for sailing and powerboat courses.Own boat tuition and International Certificates of Competence.We also do sailing and powerboats trips in St Bride's Bay, timber and fibreglass boat repair,maintenance and  agency.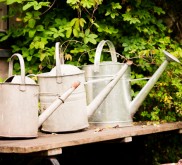 The Daisybus Gardens of Wellbeing is an unusual garden showing how gardens, gardening and a close relationship with nature are good for the wellbeing of both humans and the planet.  A series of small show gardens are designed to encourage beginners and inspire everyone to make the most of their own plots for their own pleasure and for the benefit of all living creatures.  There's lots of information and resources in The Helpful Hut and a tearoom serving locally made cakes, coffee and many varieties of tea.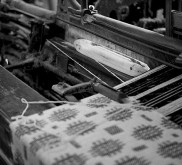 Solva Woollen Mill is the oldest working Woollen Mill in Pembrokeshire. This family business with over 100 years weaving expertise uses traditional skills and 19th century looms to create beautiful flooring to suit any interior. Our newly renovated shop offers a wide range of products and a tea room and picnic area give you the opportunity to take the weight off your feet.